Born of Franco-German parents, I grew up and studied in 3 different countries: Morocco, Germany and France. I didn't know it as a child, but my parents' passion for travel and languages was contagious and built me up over time. I like to say that I "fell into it as a child" (not the magic potion), but the Gallic tourism! My passion includes the menhir and of course all the riches of my region since always…
The title of Lecturer Guide makes me an expert on heritage, whether it is historical or built. As the cradle of the Roman era, the Gard has much to inspire us: the Roman roads of the time lead us to unique places in the world such as the Maison Carrée and the Arena of Nîmes, the aqueduct of the Pont du Gard, or the bewitching city of Uzès and its Duchy, which looks like a Tuscan city. Numerous traces of the Roman genius, which can only be found in the Gard.
Tour guide with a passion for landscapes
Less than 50 km from Uzès, a maze of tourist places, each more beautiful than the other:
The Camargue and its delta, home to Camargue horses, bulls and pink flamingos… a real postcard. I will take you to the Tour Carbonnière, a 13th century sentinel in the middle of the marshes of Aigues-Mortes. A gateway to the Camargue that can be seen from afar and offers a breathtaking panorama at its summit. On lucky days, you can admire the crossing of a manade and its herdsmen. In winter, the Camargue is just as seductive, especially during the breeding season of the pink flamingos. A magical show.
Like Sault, in Provence, the gorges of Ardèche reveal very beautiful fields of lavender. I will take you to this secret place, passing by the Pont-d'Arc, to the Pascal lavender museum. Built by his family, his domain extends over 3 hectares and hosts an old sheepfold, transformed into a museum. As distillation takes place during 3 months, the best time to discover the still and the process with Pascal is in spring. A unique opportunity to smell, see, understand (and taste lavender ice cream!)
Are you a wine lover? The Rhône river has created an exceptional silt on both sides of its banks. Discover with me the wines of the Côtes-du-Rhône in Tavel, at Jean-Baptiste's home, a winegrower of 3 generations and his wine productions: Châteauneuf-du-Pape, Tavel and Lirac. The latter, Lirac, has qualities that have nothing to envy the famous wines of Châteauneuf-du-Pape, but are much more accessible.
If you wish to discover the Cevennes from the inside, I will take you to the Petit Train d'Anduze which will take you on a 45 minute journey through sumptuous landscapes, and pick you up in Saint-Jean-du-Gard. From there, depending on whether you're more of a botanist or a historian, you can go to the Bamboo grove in Anduze, the Cévennes Valleys Museum or the Camisards Museum.
way from the fuss of modern life, you can lay back, admire the landscape, stop when you want and go where you want.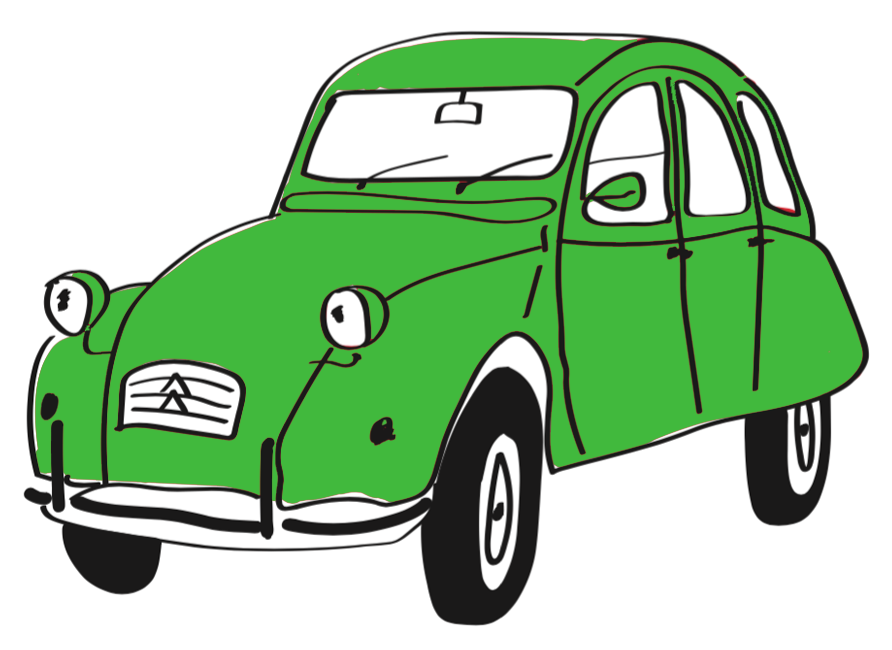 Bamboo, my Citroën 2CV
Bamboo can accommodate 4 people: 3 adults and me. It does not take children, as it is not equipped with seat belts.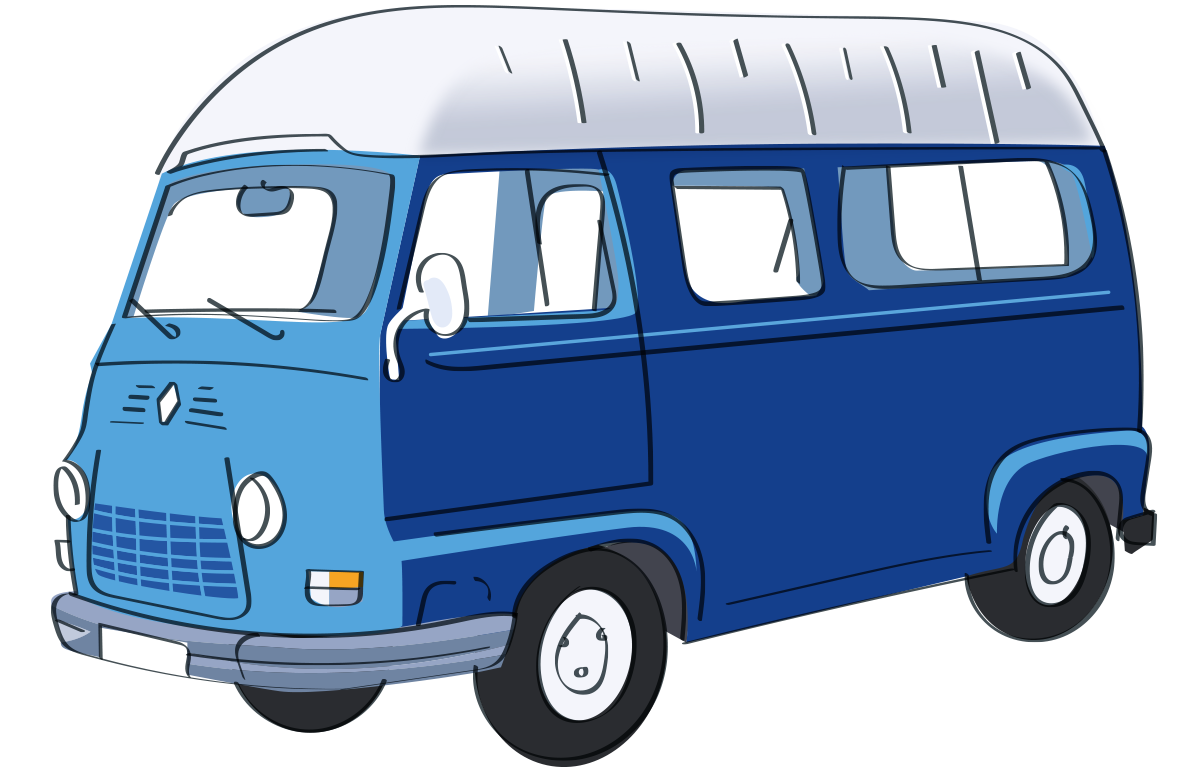 Estafette, the minivan from Renault
My estafette is perfect for groups of friends! It can accommodate 8 people: 7 adults and I. Ideal for family events such as weddings, it can also please you for a bachelor party or a simple getaway. It does not take children, as it is not equipped with seat belts.
Remember to book at least 2 weeks in advance so that I can create a tailor-made getaway for you!